| | |
| --- | --- |
| | In This Issue |
Greetings,
Welcome to our *new* monthly newsletter! We want to be able to share important information with you on a regular basis, and we're hoping that keeping you informed will help you get the most out of your services with Globalink.
Security - Backing Up Your Important Data

This is the first in a series of articles on security issues. This month, we're focusing on safe, off-site backups of your important data. The evening news has daily reminders of natural disasters, fires, computer viruses, theft, and other threats that could happen to almost anyone. We don't like to think about it, but what would happen to all your important information on your computer if any of those things were to happen?
Globalink has several different options for backing up your critical data at a secure off-site location, depending on whether you want automatic backups, or on-demand backups, how much space you'll need, etc. We work to insure the safety of your data, using encrypting and the most secure webhosting facilities available. To see more about our facilities, please click here. Or, read on to find out more about data backups.

Combating Spam - Helpful Hints to Save Your Time

It's estimated that over 90% of all emails are spam. Although we all hoped those anti-spam laws might help, one quick look at your inbox shows that they didn't have much effect.
So, what can you do to reduce your spam problem? We have some tips on our "Email Tips" page on our website that can help explain several steps you can take, including using filters in your email software to separate out mail from different kinds of senders so that it goes to different inbox locations.
A great option available to Globalink web hosting customers is the Spam Assassin program that we can run at your request (no extra charge). Spam Assassin can either be set to delete all suspected spam, or to filter all of it into a junk folder that you can check from time to time, to make sure that nothing that you actually wanted got filtered out. If you'd like to find out more, please email us at support@iglobalink.net, and we'll be happy to help you set it up.
For more tips on how to avoid spam see the FTC's site, www.ftc.gov/spam. For tips on avoiding online scams, please see: www.onguardonline.gov.

Keeping Your Website Up-to-Date with Blogs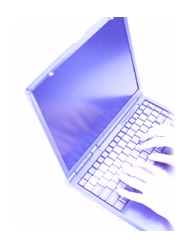 It's becoming more and more important to keep your website as current and relevant as possible. For one, the search engines are giving more and more consideration to new material when they figure their rankings, and Google looks very closely at the words on the pages. Adding new information on a regular basis is necessary these days to maintain good rankings in the major search engines.
Of course, you're more likely to keep visitors coming back to your website again and again if there's nearly always something new to look at. The more valuable a tool your website is to your customers, the more valuable your business is to them, too. If your website is the best tool for some kind of information they're looking for, you will be the ones they contact when they're ready to buy.
All that said, we all know it isn't easy to constantly think of interesting new information to post on our websites. One great solution is to use blogs. (If you're not familiar with blogs, please see our article Blogs and Web Marketing on our website, or see a good online encyclopedia explanation by going to www.wikipedia.org and doing a search for blogs.) Blogs are one of the fastest-growing functions on the web, as more and more people are interested in adding their two-cents worth when they look at information online. You can post short articles of interest, and people can reply and ask questions. It all adds up to a lot of new content that's interesting, fresh, and personalized, with minimal time investment on your part.
One benefit of being a Globalink webhosting customer is that space for blogs is one of the basic benefits of your hosting package. We can also help you set everything up so that it will look like you want it to, and help you with ideas for what kind of a blog to use to attract the kind of visitors you want to come to your site, as part of our marketing services. (In- depth set-up and marketing advice would require a nominal fee, although picking our brains and bumming questions is free as always;) ) For more information, please view our Blogs page, linkable from our Web Marketing page on www.iglobalink.net.

Quick Links...